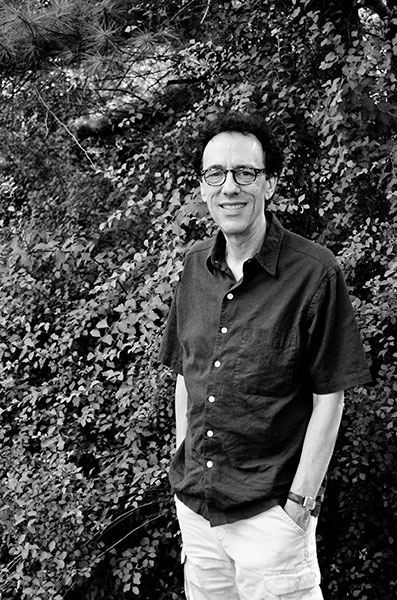 I have been making black and white photographs since I was a kid growing up in Buffalo, NY, where I started out with a Kodak Brownie my parents gave me. Things moved into high gear when I got my first Instamatic and then my Argus C3. This was great because in a family with major artistic talent, I couldn't draw a straight line! The next major step was when I set up my first darkroom when I was 15, in my parent's basement. All the magic and the mystery, with a flimsy Omega B-22 enlarger, makeshift tables and no ventilation. Not a great darkroom, there wasn't any running water, but it got me started and there would be no turning back.
I am largely a self-taught "amateur," having never attempted to make a living from photography. I almost decided to go to RIT for college but got cold feet. That having been said, I have been making black and white photographs and prints from them for 45 years. I took a few classes as electives in college, read a lot, self discovered a lot more, made many great friends near and far. I also attended some interesting workshops with the likes of John Sexton, Henry Gilpin, Steve, Szabo, Michael Smith, Paula Chamlee and Frank Van Riper.
Somehow I managed to do this, at times more intensely than others, as I attended college and graduate school, then launched a career in government and the private sector that took me all over the world while raising two fine children with my wife and best friend. Along the way a few people told me I had some talent and nobody laughed … at least to my face … when I showed my work. From time to time I was able to exhibit, win a few honors, and even sell some prints, but I was never really driven by that. Family and career had to come first and second. I made my black and white photographs and silver prints for the millions of reasons every part of the process made me happy.
Several years ago we decided to abandon a safe existence living in the metropolitan Washington, DC area, for as some like to say "something different," and moved to a small town that pretty much shuts down on Sunday and is barely open on Monday. I had increasingly felt stifled, closed in and un-alive in the transient environment in and around the Washington Beltway so we took a flyer and after 35 years left without a sign of regret. I now live in Doylestown, Pennsylvania, in the heart of Bucks County; an area filled with picturesque scenes, small towns and villages, yet near the Philadelphia metropolis and even New York City by train.
It's always a little scary to leave something familiar, even if you are not truly happy. In a similar way it can be somewhat frightening to open yourself up to the world with the possibility that those you hope to connect with, won't … well … want to connect. In my heart I always hoped that my passion could become a much bigger part of my life. And now it has.